[fsn_row row_width="container" row_style="light" background_repeat="repeat" background_position="left top" background_attachment="scroll" background_size="auto" background_image_xs="show"][fsn_column column_style="light" width="12″][fsn_text]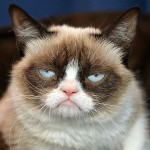 I am a twenty-five year veteran of the communications industry and trusted adviser to senior stakeholders in the private- and public-sectors – effectively operationalizing an organization's business objectives with successful digital marketing, communications and public relations strategies. I have a reputation for delivering excellence and drawing the best out of teams. Experienced mentor and team builder with passion for ideas and innovation. An energized and passionate communicator, tireless evangelist. Expert cat wrangler.
Specific areas of expertise include: Marketing and communications strategy; stakeholder relations; digital communications and social media strategy; digital communications auditing and analysis; executions of high-performance communications programs.
Experiences run deep and include twenty years as a successful entrepreneur and business owner – building a communications practice from the ground up – leading strategists, writers, designers and developers through the ideation and execution of multi-faceted communications programs for:
+ technology brands such as D+H, CA Technologies and Interac;
+ health brands such as Bayer, Amgen and Canadian Institute for Health Information;
+ consumer brands such as Kinder, 3M, Sharp and Motorola; and,
+ corporate brands such as Aviva Canada, Loblaw, and WaterFront Toronto.
[/fsn_text][/fsn_column][/fsn_row]